About Us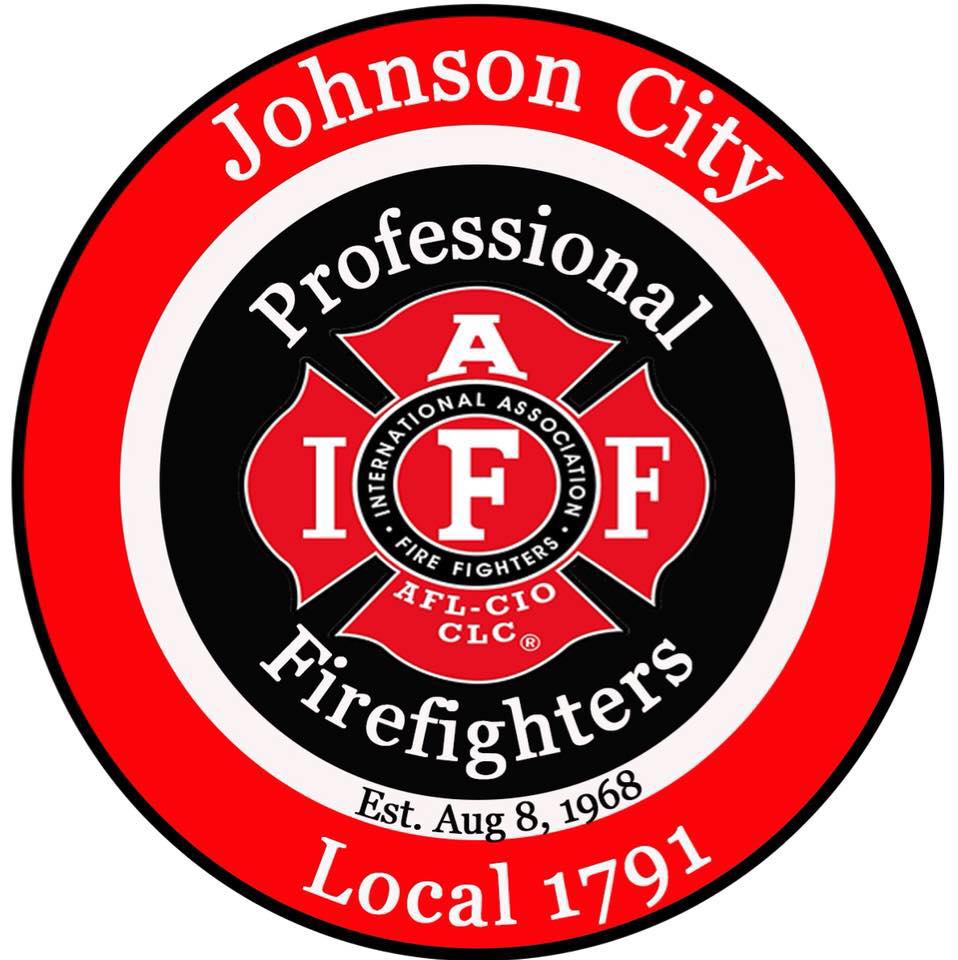 Organized in 1968, the members of Johnson City L-1791 protect the citizens that live and work in the City of Johnson City
The Johnson City Firefighters Association was organized on August 8th 1968. Our organization is an affiliate of the International Association of Firefighters, the Tennessee Professional Firefighters Association.
The Local is comprised of around 96% of the full time, paid employees engaged in fire suppression, emergency medical services, rescue and prevention of the Johnson City Fire Department.
The Johnson City Fire Department responded to over 10,152 calls in 2018. These calls were comprised of various types of fires, fire alarms, emergency medical calls, service calls, hazardous material incidents, and technical rescue calls.
The Johnson City Fire Department is a full-time career department serving 63,141 city residents as well as 12,390 East Tennessee State University students, 400 Veterans Affairs-Mountain Home residents and thousands of daily commuters. The Department has 120 members, 110 of whom are dedicated to Fire Suppression, Haz-Mat and Medical First Response Operations. The department operates three shifts with approximately 39 firefighters working per 24-hour shift. Firefighters respond from nine fire stations, operating nine pumpers, three ladder trucks, and one incident command vehicle.
The Fire Department has a variety of hazardous materials technicians, TEMA Haz-Mat specialists, structural collapse technicians, and rope rescue technicians. We are currently developing teams that specialize in hazardous materials, confined space and USAR response to meet the increasing demand for specialized incident stabilization. These team members will continue to sharpen and advance their skills to provide technical rescue services to the citizens of Johnson City.
The department has a mix of paramedics, emergency medical technicians, and first res ponders. Nine engine companies, equipped with automated external defibrillators, IV fluids, and vehicle extrication equipment, respond to medical emergencies and motor vehicle accidents as required.
Page Last Updated: Dec 20, 2019 (14:45:06)